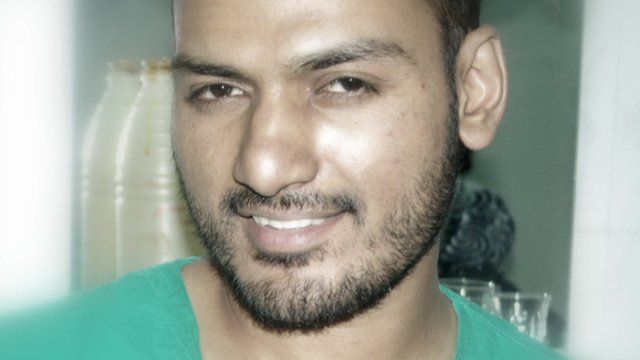 Video
Dr Abbas Khan: 'The Syrian government knew they wanted to kill him' - mother
The mother of a British surgeon who died in a Syrian prison, days before he was due to be released, has told the BBC a Syrian official admitted that the government was responsible for his death.
Officially, the Syrian government has denied responsibility, insisting that he killed himself. His family and the UK government say he was murdered.
Speaking to the BBC's Jenny Hill, Fatima Khan described visiting her son in prison and seeing cigarette burns on his legs and signs his nails had been drilled into.
In a statement the Foreign Office say they consistently sought consular access to Dr Khan directly and pressed for his position to be reviewed, including at Ministerial level.
They say they will continue to support Dr Khan's family, who have shown great courage and fortitude throughout this terrible time.