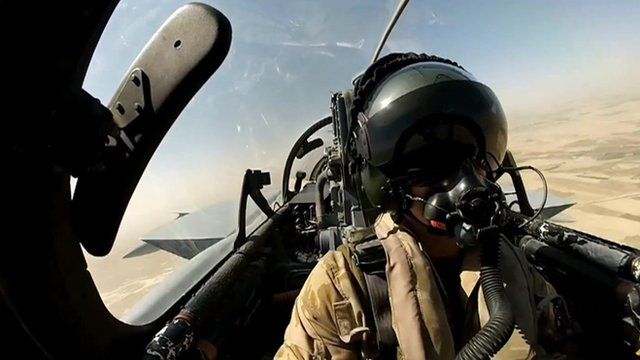 Video
Dambusters squadron: Flying with RAF 617 pilot
The RAF's 617 Squadron "The Dambusters", which took part in raids over Germany in World War Two, has flown for the last time in Afghanistan, before it temporarily disbands.
The move is part of the RAF phasing out of the Tornado GR4.
When it reforms in 2016, 617 Squadron will have both RAF and Royal Navy personnel and fly the new F-35B Lightning II joint strike fighter.
Members of the squadron took cameras with them on some of their final flights to capture the view from the cockpit.
Tornado pilot Flight Lieutenant Oli Payne spoke to BBC News about what it is like to fly a fighter jet in the skies over Afghanistan.
Go to next video: Dambusters prepare for final mission