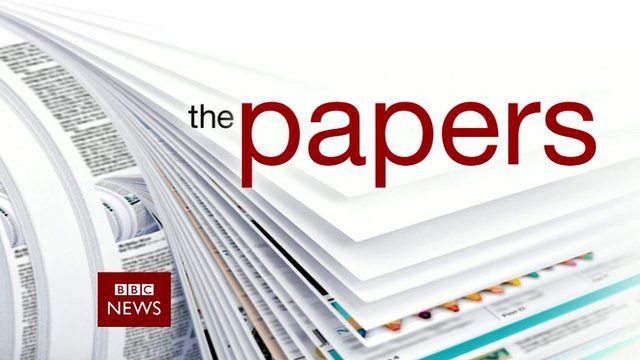 Video
The papers: Friday's front pages
Guardian deputy editor Paul Johnson and PR director Tim Collins, a former speechwriter for Margaret Thatcher, reviewed Friday's front pages for the BBC News Channel.
They began by discussing coverage of the acquittal of Coronation Street actor William Roache, who had been accused of rape and indecent assault.
The pair then moved on to the lead story in the Financial Times, which previews a speech from David Cameron in which the prime minister is expected to urge Scots to reject independence in September's referendum.
And they also discussed a story on the front page of the Times, which quotes Conservative minister Helen Grant as saying that Britons should not celebrate victory in World War One as they mark the 100th anniversary of the start of the conflict.
Go to next video: Roache cleared of rape and assault