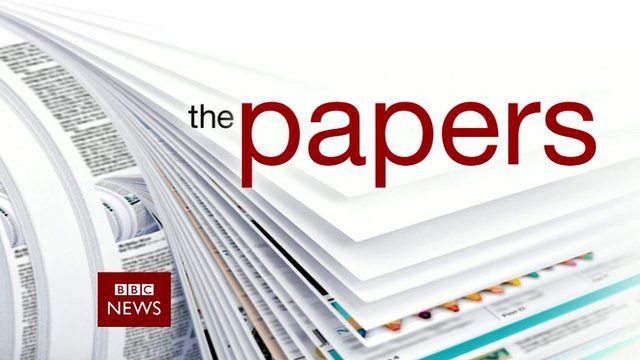 Video
The papers: Saturday's front pages
Alison Phillips, weekend editor of the Daily Mirror, and broadcaster Alice Arnold reviewed Saturday's newspapers for the BBC News Channel.
The discussion began with a look at how the papers were covering the death of former Labour cabinet minister Tony Benn.
They then turned their attention to the Daily Mail's front page story which reports that the authors of a study published by a government advisory body that calls for GM crops to be fast-tracked into the UK have links to the industry.
Comments made by the Education Secretary Michael Gove in a Financial Times interview about the number of old Etonians in the Cabinet were the next talking point.
The previews of the final weekend of the Six Nations rugby union championship were also examined.