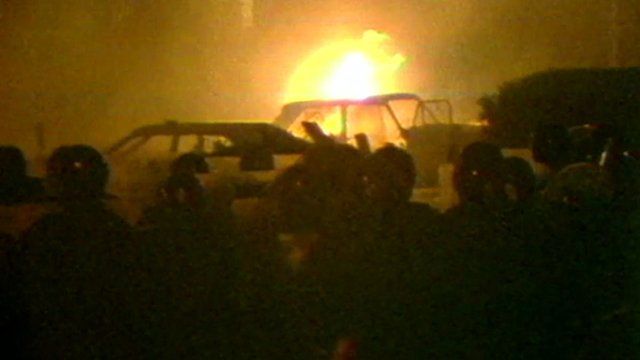 Video
Reporter's memory of Broadwater Farm riots
45-year-old Nicky Jacobs has been cleared of killing police officer Keith Blakelock during riots in London in 1985.
Jacobs, who was 16 at the time, was accused of being one of the rioters who repeatedly stabbed the police officer to death at disturbances on the Broadwater Farm Estate in Tottenham, north London, on 6 October 1985.
PC Blakelock, who was 40, was killed as he tried to protect firefighters tackling a blaze at the height of the unrest on the council estate.
Peter Woodman, a reporter for the Press Association, was standing behind police lines when the riot happened.
He was hit by pellets and was treated in hospital for his injuries.
Peter, who still works for the Press Association, has returned to the estate, 29 years on - and recalls his experience that night.
Go to next video: What happened to PC Blakelock?