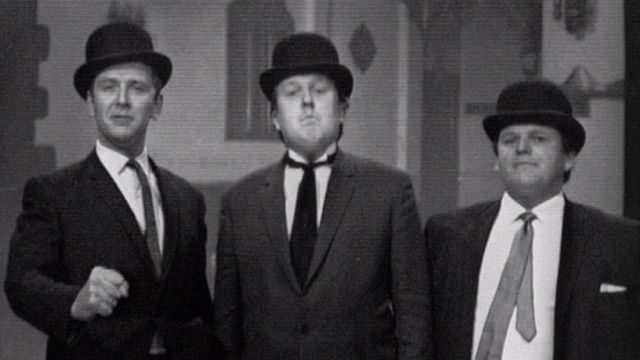 Video
Euro moments: 'Thank God for Englishmen!'
This sketch from the BBC archives satirises a phrase that while in common usage at the time, contains language that some may find offensive.
Britain's relationship with its European neighbours has often been fraught when it comes to political and economic union.
This sketch by David Kernan, Willie Rushton, Kenneth Cope and Roy Kinnear satirises the English reaction to Charles de Gaulle's effective veto of Britain's application to join the European Economic Community - and lists some less-than-fraternal stereotypes about the French.
At a press conference in January 1963, General de Gaulle argued that Britain was not ready to enter the common tariff, citing its trade commitments to the Commonwealth countries and its "special relationship" with the United States.
He vetoed Britain's entry again in 1967. It was not until 1973, four years after de Gaulle fell from power, that Britain became a fully-fledged member of the EEC.
The clip is taken from That Was The Week That Was, which first broadcast 2 February 1963.
Update 13 May 2014: This article incorrectly transcribed a phrase at the start of the sketch which has now been amended.
Go to next video: Archives: 1983 Newsnight report on Europe