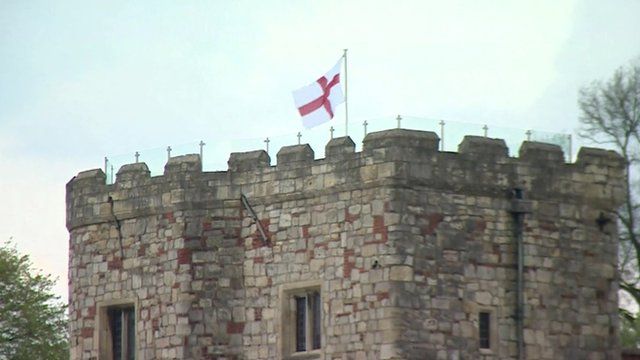 Video
Scottish Independence: What do the English think?
With a referendum on Scottish independence just five months away - both the Prime Minister and Scotland's first minister have marked Saint Georges Day with messages about independence.
David Cameron has urged Scotland to remain united with England while Alex Salmond said that an independent Scotland and the rest of the UK would still be "closest friends".
Only those living in Scotland can actually vote - but what do people living in England think of the referendum?
Allan Little has been to the city of York to test the mood.
Go to next video: Scotland: The Bard and the border