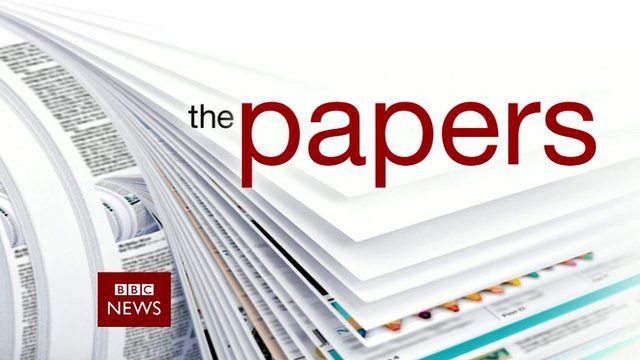 Video
The papers: Saturday's front pages
Jennifer Howse, co-founder of lifestyle blogging website Britmums, and Martin Bentham, home affairs editor of the Evening Standard, reviewed the papers for the BBC News Channel.
The discussion began with a look at The Guardian's front page story on UKIP leader Nigel Farage's efforts to expand his party's popularity.
The conversation moved on to a report in The Times about closer scrutiny of the lifestyles of mortgage applicants, and speculation that lenders will pass on the costs of administering the new checks to borrowers.
Other talking points included the government's intervention on RBS bonuses, as reported in The i, and a Financial Times story on the implications for Russia of further economic sanctions.