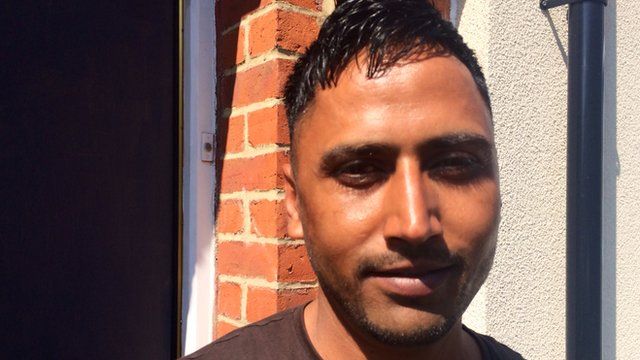 Video
Immigration detainee: 'I don't know why they're torturing us'
The BBC has been given a rare insight into what goes on inside the UK's 13 immigration removal centres.
About 3,000 would-be immigrants are held in the centres, and although journalists are not allowed inside, the BBC's Catrin Nye managed to speak to a number of detainees by phone.
In a series of emotional phone calls, Shinda Bajwa spoke from inside Harmondsworth immigration removal centre in Middlesex, describing how he stayed in his room all day, crying.
"It's worse than prison," he said. "I don't know why they're torturing us."
You can listen to Catrin's full documentary, The Detained, online now, or hear it on Monday 12 May at 17:00 BST on BBC Asian Network; you can watch her film on Newsnight at 22.30 on BBC Two.