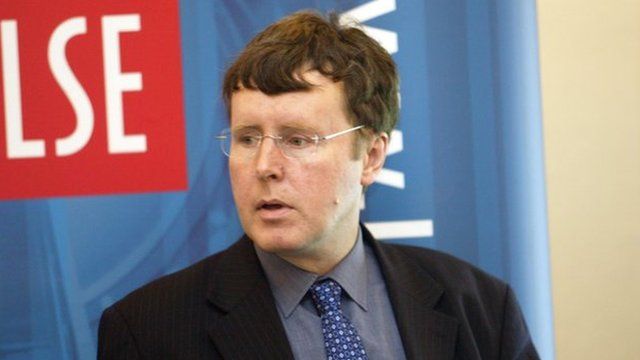 Video
Scottish independence: Treasury's use of figures 'terribly crude'
Competing claims about the costs and benefits of Scottish independence have been set out to voters.
The Scottish government said everyone in Scotland would be £1,000 better off a year, in the event of a "Yes" vote in September's independence referendum.
But UK ministers said in their analysis people would benefit from staying in the UK by £1,400 per person, per year.
A study by Patrick Dunleavy, professor of politics at the London School of Economics, has been talked about a great deal by both sides.
He told Radio 4's PM programme the Treasury's use of his figures was "terribly crude and not warranted".
Go to next video: Salmond: 'Scots £1,000 better off post-Yes'