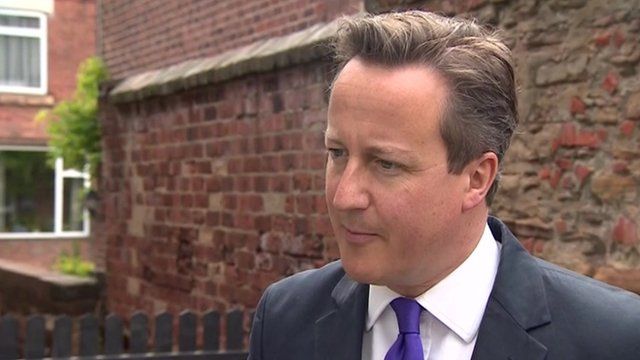 Video
Cameron: Councils must have a plan for pothole money
England's "model" councils will get a greater share of a multi-million-pound fund being set aside to repair the country's potholes.
More than three million potholes will be filled in by March 2015 as part of the biggest investment in roads since the 1970s.
The Government has set aside £168m to mend the nation's broken roads, spread across 148 councils. Each council will get a share, but extra will be given to those which demonstrate "best practice in highways maintenance", including bringing in specialist machinery or setting up dedicated repair teams.
Councils will also have to publish updates on works every three months so residents can see how repairs are progressing.
David Cameron has pledged that as many potholes as possible will be repaired under the scheme.
Go to next video: English councils' £168m pothole fund