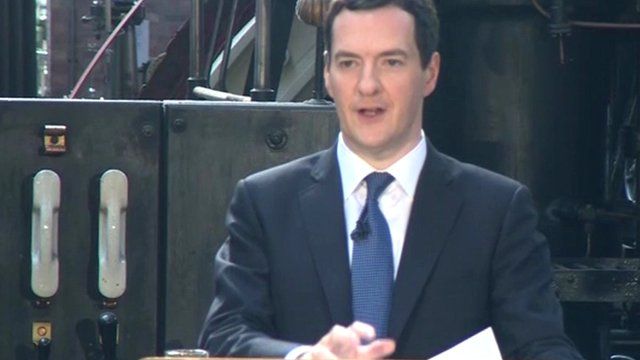 Video
George Osborne: 'A true powerhouse requires true power'
Manchester and Leeds could each have their own elected mayor under a plan being considered by the Conservatives.
"There are big advantages in having an elected mayor to represent your city - to fight your corner in the world," Chancellor George Osborne said during a speech in Manchester.
"The economies of Manchester and Leeds are each individually bigger than Wales.
"A true powerhouse requires true power, so today I'm putting on the table and starting the conversation about serious devolution of powers and budgets for any city that wants to move to a new model of city government... with similar powers to the mayor for London."
Go to next video: Osborne defends 'HS3' rail plan