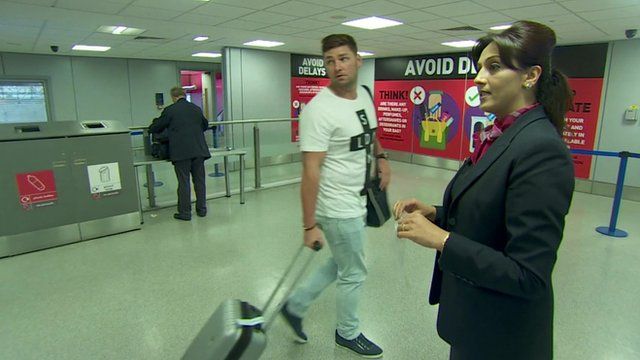 Video
Few passenger delays amid airport security 'threat'
UK airports have have shown few signs of check-in delays, despite warning from the US to tighten security amid a "credible" terrorism threat.
Reports suggest groups with links to al-Qaeda in Syria and Yemen are developing bombs to smuggle onto planes which may not be detected using normal screening techniques, prompting fears of longer and more thorough security checks.
Richard Westcott assessed the impact of the threat on passengers at Manchester Airport.
Go to next video: Tighter security for flights to US