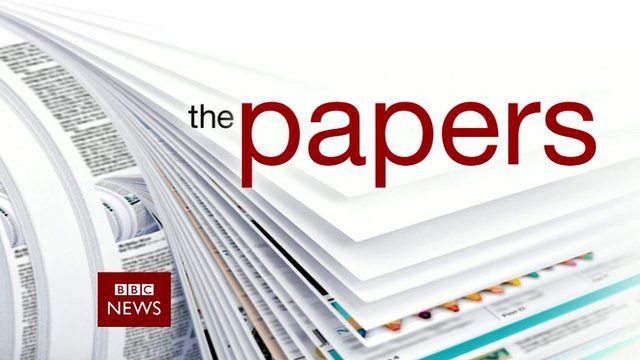 Video
The papers: Friday's front pages
Guardian social affairs editor Randeep Ramesh and broadcaster Daisy McAndrew joined the BBC News Channel to review Friday's front pages.
They began by discussing the Daily Mirror's coverage of the heightened security at UK airports in response to fears that an al-Qaeda bombmaker has developed surgically implanted explosives.
The pair then moved on to a story in the Daily Mail which suggests that some banks have been chasing customers for payments by sending them letters which appear to be from debt recovery firms.
They also discuss comments from Prime Minister David Cameron who is quoted in the Daily Mail saying that he would be "heartbroken" if Scots voted for independence in this autumn's referendum.
Go to next video: Tighter security for flights to US