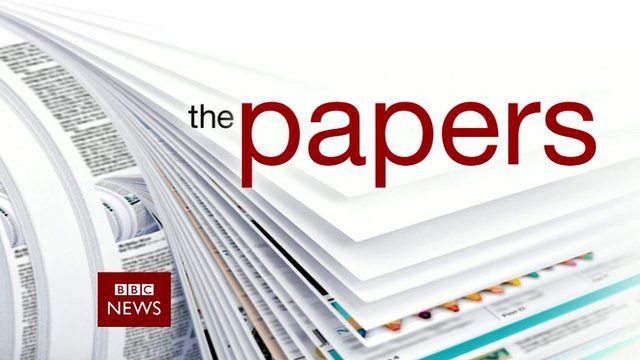 Video
The papers: Saturday's front pages
David Williamson, political editor of the Wales's Western Mail, joined broadcaster and author Dreda Say Mitchell to review the front pages for the BBC News Channel.
They began by discussing the coverage of entertainer Rolf Harris's jailing for child sex abuse.
The pair then moved on to reports of the sentencing of those involved in the News of the World phone-hacking scandal and the other story on the Guardian's front page, which says anti-terror laws are to be tightened in the wake of the killing of Fusilier Lee Rigby by radicalised Muslims.
They also talked about the Independent's lead story, claiming that a Conservative donor is being lined up to head the schools watchdog Ofsted.