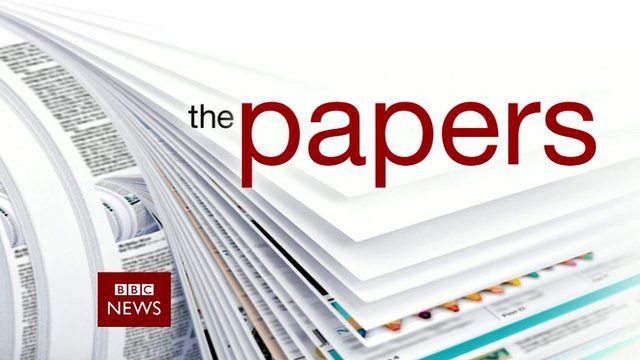 Video
The papers: Friday's front pages
Oliver Wright, the Independent's Whitehall editor, and the Observer's Scottish columnist Kevin McKenna joined the BBC News Channel to cast their eyes over Friday's papers.
One story dominates all the front pages and the guests began by singling out the Independent's treatment of the suspected missile attack which brought down a Malaysian airliner over Ukraine.
They also examined the Daily Mirror's headline-and-image combination, before talking about the Sun's front page, which pins the blame on Russian President Vladimir Putin.
The pair also looked at the Times's coverage of Israel's ground offensive against Hamas in Gaza.
Go to next video: Poroshenko: Crash was terrorism