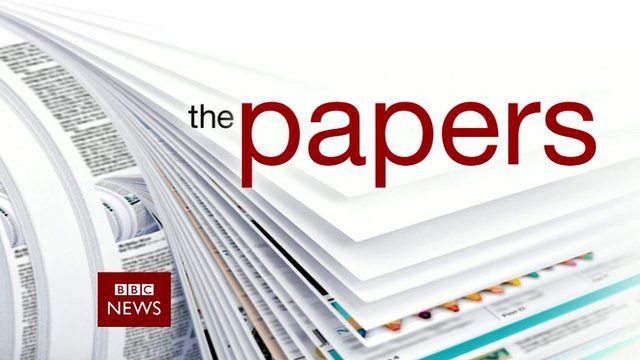 Video
The papers: Thursday's front page
Mina al-Oraibi, of international Arabic newspaper Asharq Alawsat, and Martin Bentham, of London's Evening Standard, reviewed Thursday's papers for the BBC News Channel.
They began by discussing a report in the Times about the role of UK special forces in Iraq, where minority communities have fled from Islamist militants.
The pair then moved on to the Guardian's front-page picture, which highlights the case of a Palestinian bomb disposal worker who - having spent five years defusing explosives - was killed this week.
They also examined the Financial Times's lead story, which focuses on the Bank of England's forecast for wages growth and its implications for interest rates.