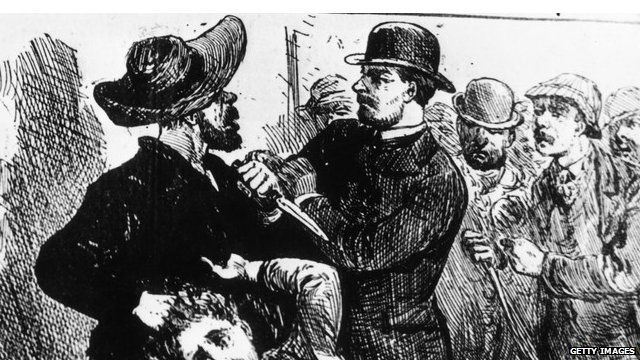 Video
Jack the Ripper 'identified in new book'
The identity of Jack the Ripper has been revealed in a new book by author Russell Edwards.
Speaking on the Today programme, he explained that investigations revealed a number of details about the Victorian serial killer: "He was a Polish immigrant that came over to Whitechapel in 1881 with his family."
Dr Jari Louhelainen, a senior lecturer in Molecular Biology at Liverpool John Moores University, conducted some of the analysis that led to the identification.
He said that scientific techniques for examining DNA samples had only recently progressed to a level capable of solving the mystery adding that "only now, in the last ten years, would this have been possible."
First broadcast on BBC Radio 4's Today programme on Monday 8 September.