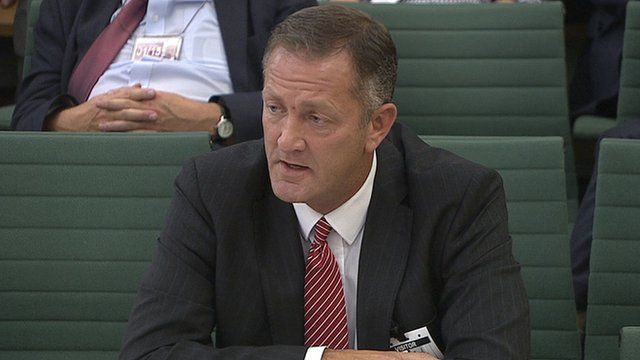 Video
Rotherham: PCC Shaun Wright 'unaware of scale of abuse'
The police and crime commissioner for South Yorkshire, Shaun Wright, said he was not aware of the scale of the abuse problem in Rotherham while a Labour councillor in the town.
He told the Home Affairs Select Committee that he had received a report in 2007 outlining some cases.
However he said that he "did not recall it indicating the scale of child sexual exploitation at that time".
Mr Wright has been urged to resign since the publication of a report which found at least 1,400 children were abused in Rotherham.
On Tuesday, Home Affairs Select Committee chairman Keith Vaz said he would ask the home secretary about the possibility of legislation to remove Mr Wright from his post.
Go to next video: Vaz calls for Wright resignation