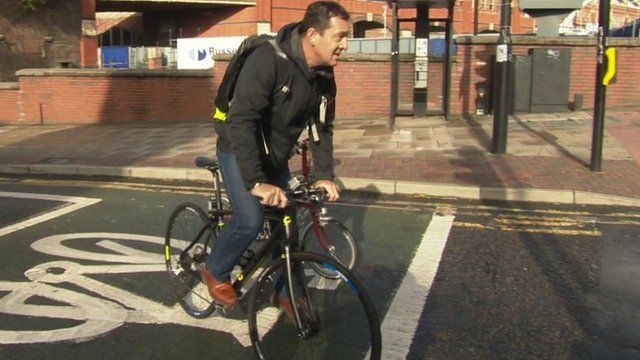 Video
Cycling in the city: Chris Boardman's top tips
Olympic medallist Chris Boardman has told the BBC that he would not feel safe letting his children cycle in a city.
This comes as figures from the Department of Transport show that for every hour cycled in England you are 16 times more likely to be killed or seriously injured on a bike than driving a car.
Chris Boardman gave BBC News his top tips for making cycling in the city safe and enjoyable.
BBC Breakfast has a week of special reports on cycling from 3-7 November. Chris Boardman explains why he chooses not to wear a helmet on BBC Breakfast's Facebook page.
Go to next video: 'Whizz up hills' on fast e-bike