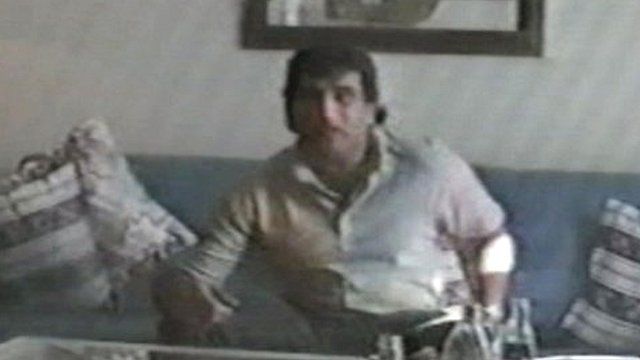 Video
How Fake Sheikh entrapped victim
The methods of reporter Mazher Mahmood - known as the Fake Sheikh - have been exposed by Panorama.
Former associate Steve Grayson said he helped create stories to unfairly target people.
This footage shown for the first time shows how he trapped one of his victims.
It involves Emma Morgan, a Page Three girl, who thought she was being offered a lucrative contract for a Middle East bikini calendar.
But Mr Mahmood wanted a story exposing her as a major drug pusher and hired a man called Billy to assist. Ms Morgan says she was put under pressure for several hours to supply cocaine. She was asked to pick some up from Billy and give it to Mr Mahmood, which she did.
Mr Mahmood denied acting improperly and said Panorama's account of events was wrong and misleading.
And you can watch Panorama The Fake Sheikh: Exposed tonight on BBC1 at 1930
Go to next video: 'Fake Sheikh' reporter entrapped victims