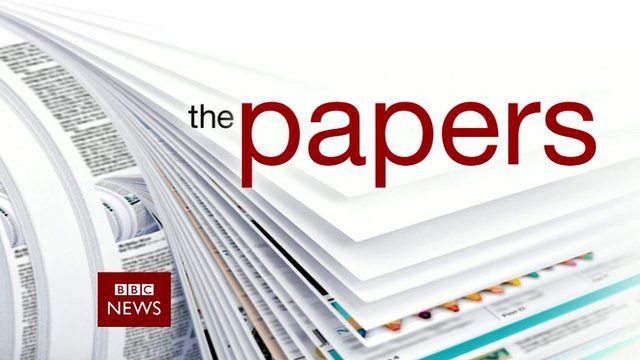 Video
The papers: Monday's front pages
Martin Bentham, home affairs editor at London's Evening Standard and Mina al-Oraibi, assistant editor-in-chief of the Asharq Alawsat newspaper, joined the BBC News Channel to review Monday's papers.
They began by discussing the Times's front page, which carries a warning of a "catastrophe" for middle-class homeowners if the Bank of England increases interest rates, before examining the Financial Times's coverage of the issue.
The pair then moved on to the Independent's front page, which focuses on an MPs' report on air pollution, and also a warning from world politicians that urgent action is needed to minimise the risk of nuclear war.