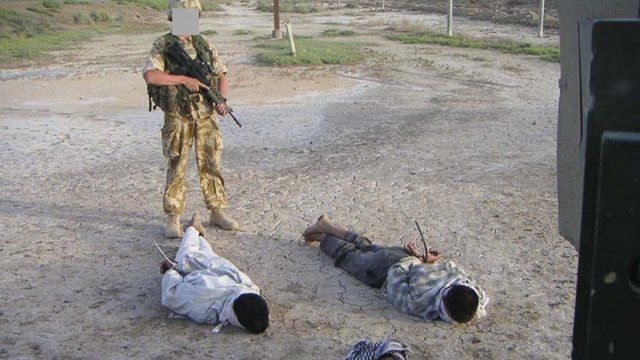 Video
Al Sweady inquiry: Iraq detainees 'deliberately lied'
The long-running inquiry into alleged abuses by British troops in Iraq has found that some of the most serious allegations were false.
Presenting his findings, Al-Sweady Inquiry chairman Sir Thayne Forbes said allegations that troops murdered and mutilated Iraqis in custody were "wholly without foundation". But he did conclude that some of the detention techniques had amounted to mistreatment.
The inquiry was set up in 2009 and has cost more than £30m. It followed allegations made in judicial review proceedings at the High Court that the human rights of several Iraqis were abused by British troops in the aftermath of a firefight with insurgents near the town of Majar al Kabir.
Go to next video: UK Iraq abuse claims 'deliberate lies'