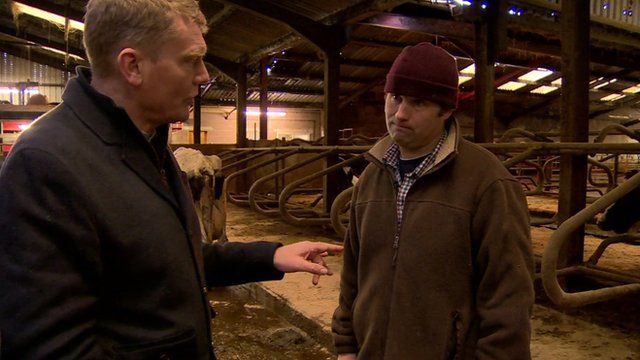 Video
Dairy business 'worst I've known for 20 years,' says farmer
Over a thousand British farmers have not been paid for their milk on Monday because of a financial crisis at a British dairy.
First Milk, a farmer-owned cooperative, is asking its members to accept a delayed payment because of cash-flow problems caused by a global drop in milk prices.
Dairy farmer Jonathan Britton from Cumbria says he has invested around £350,000 in improvements, but that he is facing the prospect of selling milk for less than 10p per litre - compared with 35p per litre last year.
Speaking to the BBC's Tom Heap, he said that supply and demand are "out of kilter" and described the current situation for dairy farmers as "the worst I've known for 20 years, by some margin".
Go to next video: Why aren't dairy farmers getting paid?