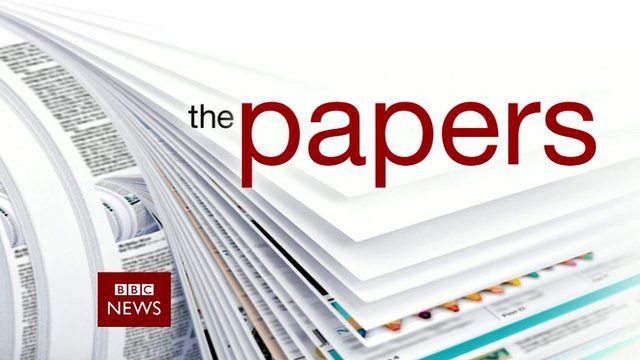 Video
The papers: Thursday's front pages
Martin Bentham, home affairs editor of London's Evening Standard, and Mail on Sunday City editor Simon Watkins joined the BBC News Channel to review Thursday's papers.
They began by discussing the Times's front page, which focuses on the inquiry into Rotherham Council's failure to tackle child sexual exploitation in the town.
The pair then moved on to the Independent's lead story, highlighting suggestions that after May's general election the Commons is again likely to be dominated by privately educated MPs.
They went on to examine the Financial Times's front-page graphic, which details the level of debt worldwide, and the i's coverage of the Archbishop of Canterbury's comments that businesses have a "moral duty" to pay tax where they earn money.