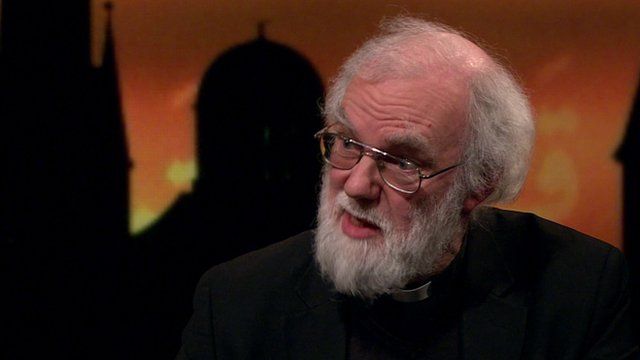 Video
Rowan Williams responds to Stephen Fry's tirade on God
The former Archbishop of Canterbury Dr Rowan Williams has responded to Stephen Fry's criticism of the Christian God.
Fry labelled God "stupid" in an interview with Irish broadcaster RTE, saying - were they to meet - he would challenge his decision to allow "such misery" on Earth that was not the fault of humankind.
Dr Williams, speaking to Newsnight presenter Evan Davis, explained that the same protest voices appeared in the book of Psalms and Job in the Bible.
He added that the fact many people "at the heart of suffering" still maintain a trust in God should make one refrain from blaming him for such events.
Go to next video: Fry 'astonished' over God row