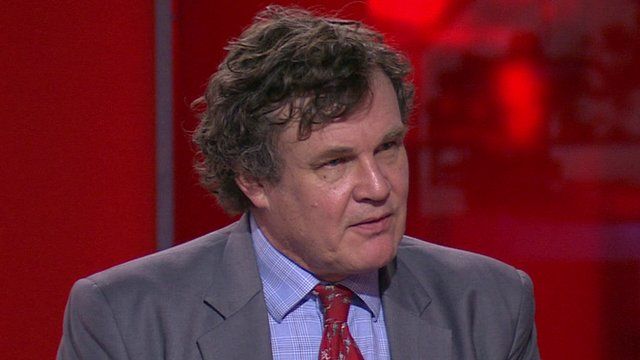 Video
Telegraph accused by own commentator Peter Oborne
The Daily Telegraph has been accused of compromising its coverage of sensitive news stories by its former chief political commentator Peter Oborne.
Mr Oborne wrote a lengthy public attack on the newspaper's decision to limit coverage of certain stories, which he believed was done to placate advertisers.
The Telegraph has issued a statement saying the "distinction between advertising and our award-winning editorial operation has always been fundamental to our business".
It added: "We utterly refute any allegation to the contrary. It is a matter of huge regret that Peter Oborne, for nearly five years a contributor to the Telegraph, should have launched such an astonishing and unfounded attack, full of inaccuracy and innuendo, on his own paper."
Go to next video: HSBC whistleblower talks to BBC