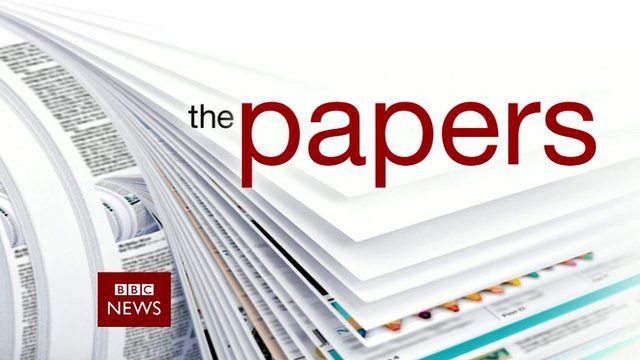 Video
The papers: Saturday's front pages
Financial Times employment correspondent Sarah O'Connor joined Rob Merrick, Westminster correspondent for Durham's Northern Echo, to review Saturday's papers for the BBC News Channel.
They began by discussing the Daily Mail's coverage of the disappearance of three schoolgirls, who are believed to be en route to Syria to join Islamic State fighters.
The pair then moved on to the Times's lead story, which says Labour are drawing up plans to "raid" tax breaks on pensions to pay for a cut in university fees. They also examined the Guardian's report quoting a senior Nato general suggesting that Russia's expansionist ambition presents "an obvious existential threat to our whole being".