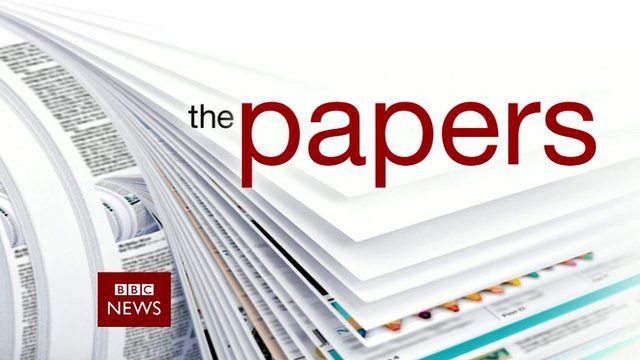 Video
The papers: Monday's front pages
Broadcaster Alice Arnold and the Independent's economics editor Ben Chu joined the BBC News Channel to review Monday's papers.
They began by discussing the Daily Mail's front page, which suggests three London schoolgirls thought to have run away to join Islamic State extremists were "brainwashed in their bedrooms" via social media.
The pair then moved on to the Guardian's story suggesting that HSBC boss Stuart Gulliver sheltered millions of pounds in a Panamanian account via the bank's Swiss arm. Mr Gulliver's representatives are quoted saying his Swiss accounts have been declared to UK tax authorities for a number of years.
The reviewers also examined the Daily Telegraph's lead story claiming that two ex-foreign secretaries offered to use their positions on behalf of a fictitious Chinese company for cash. Sir Malcolm Rifkind and Jack Straw deny wrongdoing.