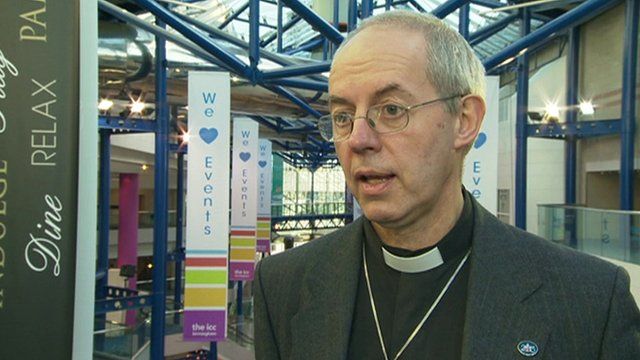 Video
Archbishop: Church low pay is 'embarrassing'
The Archbishop of Canterbury Justin Welby has said reports that some cathedrals are not paying staff the living wage were "embarrassing".
The Church of England has been accused of hypocrisy for failing to pay all its staff a living wage of £7.85 an hour in some cathedrals.
Its pre-election letter from the House of Bishops backed the living wage, and asked for assurances that people earn enough to "live decently".
The Most Reverend Justin Welby has made it clear that more parts of the Church will aim to pay staff a living wage by April 2017.
Caroline Wyatt reports.
Go to next video: Bishop: 'Ask the big questions'