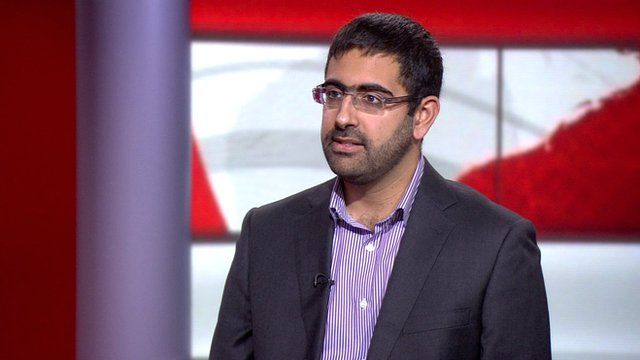 Video
'Further research on Muslim poll findings needed'
BBC poll suggests that an overwhelming majority of British Muslims oppose the use of violence against people publishing images of the Prophet Muhammad.
A thousand people of Muslim faith were surveyed in the weeks that followed the Charlie Hebdo attacks in Paris.
The poll also found that 1 in 4 Muslims have some sympathy with the motives behind those shootings.
However - nearly half said they felt the UK was becoming less tolerant of Muslims, and prejudice against Islam was making it more difficult for them.
Assistant Secretary General of Muslim Council of Britain, Miqdaad Versi discusses poll's findings.
Go to next video: 'Britain is a country for everyone'