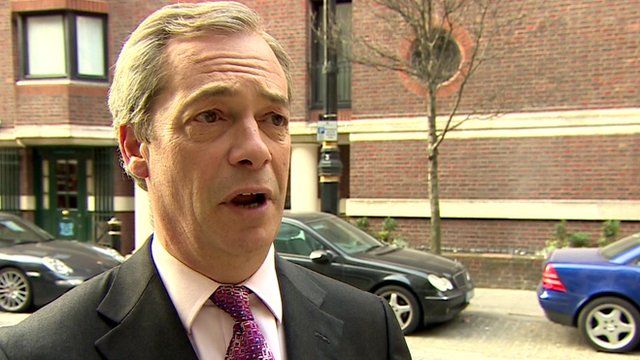 Video
UKIP's Nigel Farage: 'Call Mr Cameron's bluff'
UKIP leader Nigel Farage says that head-to-head party leader TV election debates should take place during the election campaign, after Easter.
Speaking to the BBC, Mr Farage said that broadcasters should go ahead with the televised debates even if Prime Minister David Cameron refused to attend them.
On Wednesday, Mr Cameron said his "final offer" was to attend one 90-minute contest which would take place before 30 March, when the official general election campaign started.
David Cameron has denied claims he is scared of the debates, saying he wanted to "get on" with his proposal for a seven-way contest.
Go to next video: Election debates wrangling continues