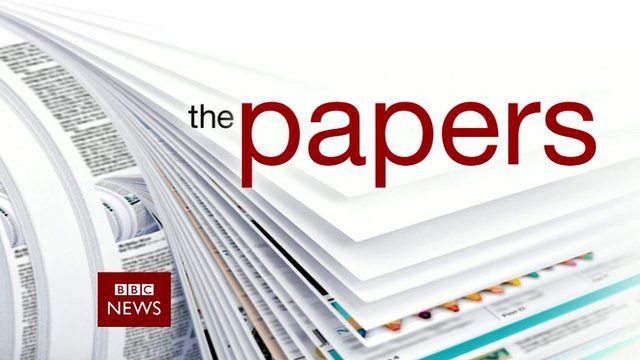 Video
The papers: Saturday's front pages
Guardian diary editor Hugh Muir and Daily Telegraph chief sports feature writer Oliver Brown reviewed the papers for the BBC News Channel.
They began by discussing coverage in the Sun and Daily Mirror of the latest twists in the saga of Jeremy Clarkson's suspension from the BBC over an alleged "fracas" with a producer.
The pair then moved on to the Daily Express's front-page photograph, showing the Duke and Duchess of Cambridge attending a service to commemorate the end of British involvement in the war in Afghanistan.
They also examined the Guardian's lead story, which quotes Business Secretary Vince Cable appearing to rule out the possibility of the Liberal Democrats entering a coalition involving the SNP.