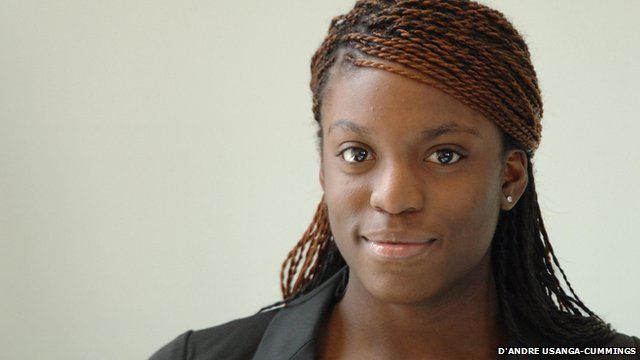 Video
Generation 2015 profiles: D'Andre Usanga-Cummings
I'm an 18 year old A-Level student from Brixton, South London.
As a kid's activities instructor I specialise in gymnastics coaching.
I'm a member of the Air Training Corps, gymnast and self-taught baker with high aspirations to become an RAF fast jet pilot in the near future - and then an aeronautical engineer.
I'm currently undecided as to whether I will vote this year or not... but I'm leaning a little more to the "not" side.
Like other young people, I am left confused as to what the different parties mean to me as an individual, and to my community.
Important to me is why budget cuts are made and education.
I believe in preparing children for their own futures by building practical curriculums around individual interests and aspirations rather than this "National Curriculum" which is made to "suit all".
Since my own educational experiences have proven to be dull and pointless, I found my own goal through an extra-curricular activity - the Air Training Corps.
Join the conversation with @BBCGen2015 and find out more at bbc.co.uk/generation2015
Go to next video: Frankie Leach