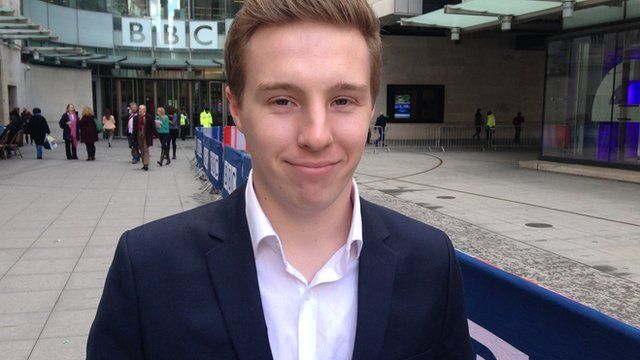 Video
Generation 2015 profiles: Danny Angove
I'm a 19-year old English student at the University of London, but I'm originally from Plymouth.
I run an online music magazine so I'm really passionate about support for the arts and funding for small businesses. I also believe that placing a greater emphasis on financial transparency could hugely benefit the government.
I feel that this would lead to the people of Britain placing more trust in their political representatives, as well as to serve to ensure that governmental departments carefully consider every transaction and authorisation. I'm hugely passionate about equality, privatisation and equal representation across government.
I just don't think that I can relate to anyone in Parliament. I attended a comprehensive school in the South-West of England. How can I be expected to relate to an Old Etonian?
Join the conversation with @BBCGen2015 and find out more at bbc.co.uk/generation2015