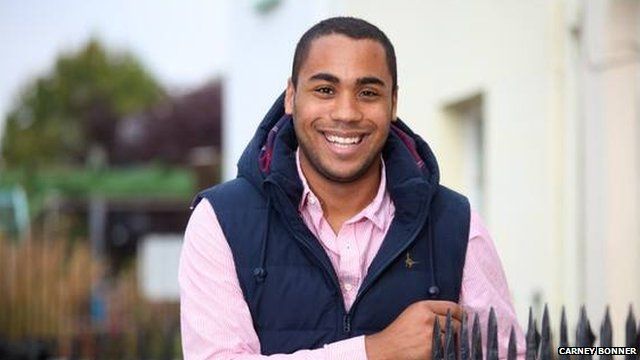 Video
Generation 2015 profiles: Carney Bonner
I am a second year student at the University of Gloucestershire and I am currently living in Cheltenham.
I am 21 years young and have been campaigning around anti-cyber bullying. I try to help young people overcome bullying, but also to help educate the bullies.
The government now need to do more to help our generation with issues such as mental health and how best to start educating people to know it is OK to talk about it.
I have dreams to one day to become the United Kingdom's first black Prime Minister so I can make a bigger difference and re-invent politics, and show people that a politician can be trusted and that they are just like me or you.
Join the conversation with @BBCGen2015 and find out more at bbc.co.uk/generation2015