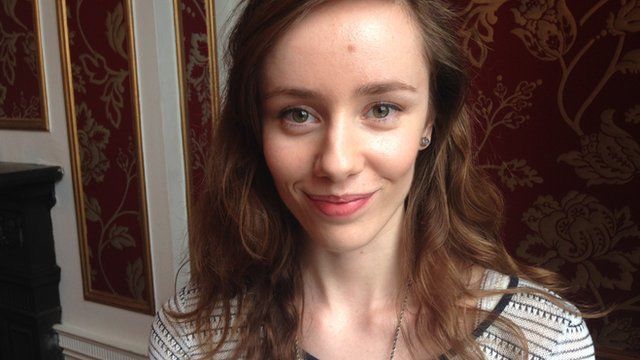 Video
Generation 2015 profiles: Georgia Clancy
I'm 24 and I live at home in Cheltenham with my mum and a very old Jack Russell.
When I was 18 and I had very little interest in politics, I was turned off by all the white, middle-class male MPs and their shouting matches in Parliament. Amidst all the noise, it seemed to me that all politicians were the same.
I chose to study politics at university on something of a whim, but fast forward six years and I now have both Bachelors and Masters degrees in politics and international relations.
I found the areas that really intrigued me - like feminism, development, migration, healthcare and militarisation - and this turned everything around.
I could see why politics mattered and why we needed to understand public institutions and engage with politicians to create a better society."