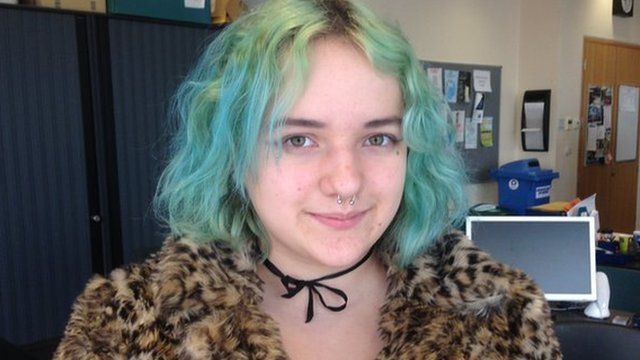 Video
Generation 2015 Profiles: Honor Cooke
I'm from Norwich and I turn 18 just the day before the General Election.
I'm an artist, and I wish to pursue this as a career. It's an aspiration which shapes my ideas and priorities.
I believe that every human being is entitled to a good standard of living. Food, shelter, sanitation and access to clean water should all be freely available and affordable, even on minimum wage.
Minimum wage should never be lower than the living wage, ensuring that everyone who works has access to the things they need.
I'm also a member of the LGBT+ community, and a strong advocate for better and non-judgmental healthcare for all LGBT+ people, with comprehensive education on gender and sexuality throughout the school system.
Join the conversation with @BBCGen2015 and find out more at bbc.co.uk/generation2015
Go to next video: Nathan Akehurst