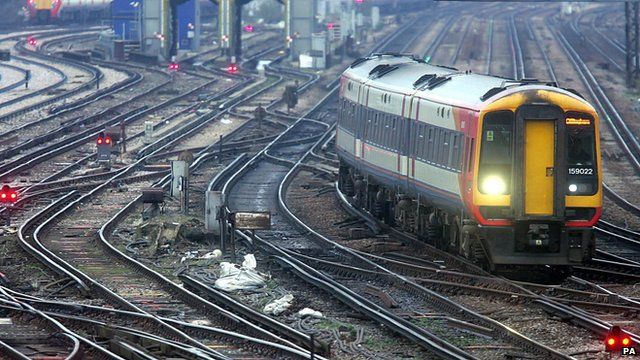 Video
When is a late train really late?
There are different ways of measuring how late a train appears to be.
Rail industry figures for the last two years show that the worst-performing company, CrossCountry Trains, saw 89% of its trains arrive on time. Its long-distance services are only recorded as late if they arrive more than ten minutes after the scheduled time.
But using what is know as "right-time data" - recording trains that arrive more than one minute later than scheduled - only 42% of their trains arrived on time.
Tony Miles from Modern Railway Magazine explains when a late train is really late.
Go to next video: Drone's-eye view of Crossrail tunnels