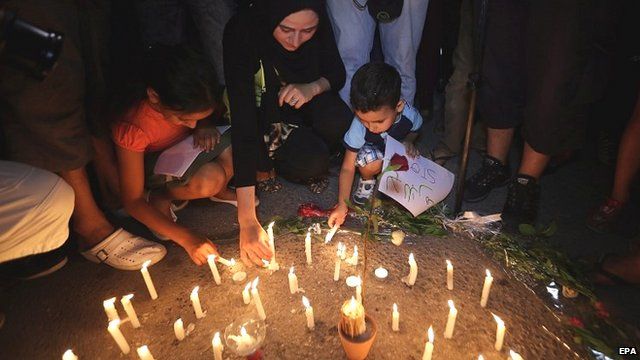 Video
'I am happy to stay on holiday in Tunisia' says tourist
Tributes are being paid to victims of the Tunisia beach attack which left 38 dead, at least 30 of them British.
More than 1,000 British tourists have returned to the UK, while it is thought 2,500 more could fly home on Sunday.
Holidaymaker John Clarke has said he was happy to remain on holiday in Tunisia, despite his hotel being close to the site of the attack.
His tour operator, Thomson, has released a statement, ''extending their deepest sympathies to the friends and families of those involved in this tragic event''.
''The whole of Thomson and First Choice are deeply shocked and truly saddened by the events and we are grateful to our staff on the ground and in the air and the emergency services who are working hard in an incredibly challenging environment.''
Go to next video: Tunisians rally against beach attack