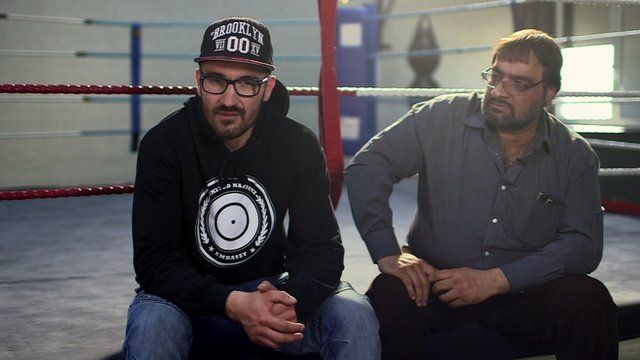 Video
'It was easy for him to be manipulated'
A controversial and secretive deradicalisation government programme called Channel targets a young people considered a risk of extremism. For the first time someone agreed to tell us what actually happens.
For the past nine months, a youth worker called Hanif Qadir has been working to deradicalise a man called Adam.
Adam, 28, not his real name, said before they met he had been "learning" about Islam.
"But the books which I received, I didn't know they were extremist, you know? They were not saying directly kill the people or things like that because the book is very nice writing you know - in beautiful language. But it's just the way the book makes you feel after you read," he explains.
"Intentionally he's not a terrorist," says Mr Qadir. But "he was prepared to do something nasty. I've realised how easy it was for somebody to manipulate him".
This interview was part of a series of reports by Catrin Nye about radicals and what British authorities do with those considered to hold these views. You can watch the reports on Victoria Derbyshire on weekdays from 09:15-11:00 BST on BBC Two and the BBC News Channel.
Watch the film in full here.