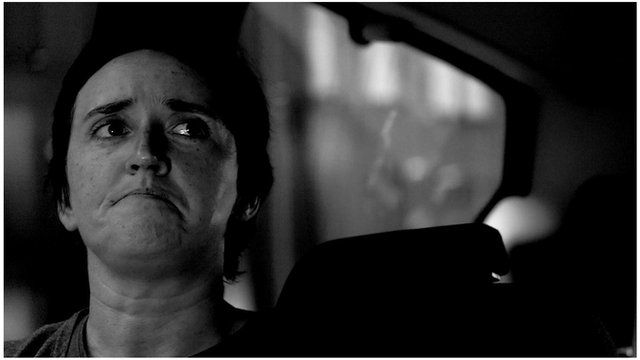 Video
'I'm not radical, I speak the truth'
What should the British authorities do with people they consider to be radical? Catrin Nye meets two people not deemed potentially violent but considered by some as very offensive.
They do not believe their views are radical - but others do. They both feel they have been silenced for their views, that their right to free speech has been curtailed.
Anne Marie Waters, from Sharia Watch, regularly criticises Islam and is organising a Prophet Muhammad cartoon exhibition.
She says she is not a radical but "simply telling the truth". "If there ever was a time to defend real freedom of speech it is now. People are being killed all over the world over this," she adds.
Islamic scholar Sheikh Haitham al-Haddad openly criticises homosexuality. He has been called a bigot, a hate preacher and has had talks at a number of UK universities postponed or cancelled.
"I am just vocal about anything I disagree with. My view about homosexuality is clearly stated in the Koran. If the media had a fair presentation of my views it would just not single out those points," he says.
The interviews were part of a series of reports by Catrin Nye about radicals. You can watch the reports on Victoria Derbyshire on weekdays from 09:15-11:00 BST on BBC Two and the BBC News Channel.
Watch the other films in the series here.
Go to next video: Radicals: 'I'm a proud racist'