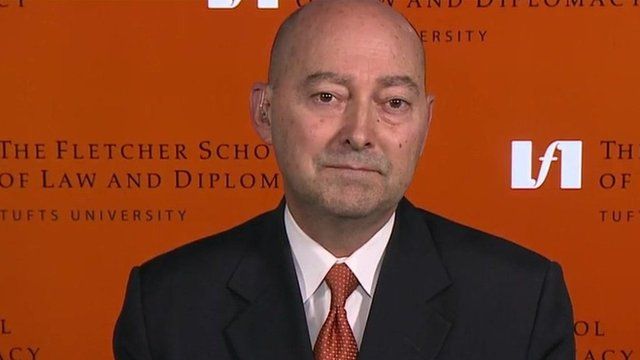 Video
IS attacks: 'A building crescendo' warns ex-Nato chief
The recent attacks by the so-called Islamic State (IS) are on the scale of the 11 September attacks on the World Trade Center in 2001, the former Supreme Allied Commander at Nato, Admiral James Stavridis has told BBC HARDtalk.
"When you look at the Islamic State it is not just the events in the last three weeks, it is the horrific pattern of selling women and children into slavery, of torture, of beheading, it really is at a different level than what we have seen from any terrorist organisation," he said.
Warning about IS's growing capability, Admiral Stavridis described a "building crescendo of activity".
Watch more clips at HARDtalk's website
You can see the interview in full at these times on BBC World News and in the UK on BBC iPlayer.
Go to next video: Raids as France mourns Paris victims