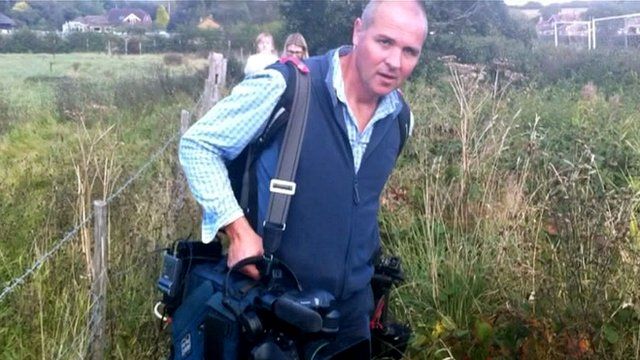 Video
Public transport challenge for TV team
When the BBC Inside Out team were making a film about the future of transport, they set themselves a challenge.
The TV crew tried to make the film exclusively without using a car to see how practical it is to use public transport.
So how did they get on?
Richard Westcott and the crew managed to travel to Sussex and London by train, but the task proved impractical when shooting at Southampton docks and in Mansfield.
BBC Inside Out is broadcast on Monday, 3 December on BBC One at 19:30 GMT and for seven days on the iPlayer thereafter.