Media player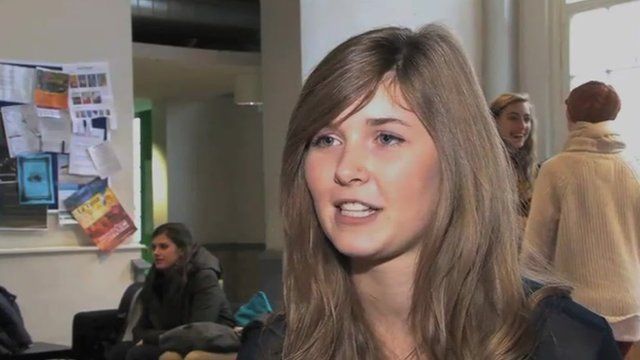 Media playback is unsupported on your device
Video
High university tuition fees driving students abroad
High university tuition fees have been driving English students abroad where the cost studying for a degree can be a sixth of fees at home.
Among them is 19-year-old Hania Thurlow, from Norwich, who is studying liberal arts and sciences at Maastricht University.
Back home she would have paid £9,000 a year. In Maastricht, the basic cost is around £1,500 a year because the cost is deliberately kept low by the Dutch government.
More on this on the Sunday Politics programme in the east, 11GMT, BBC One, 2 December.