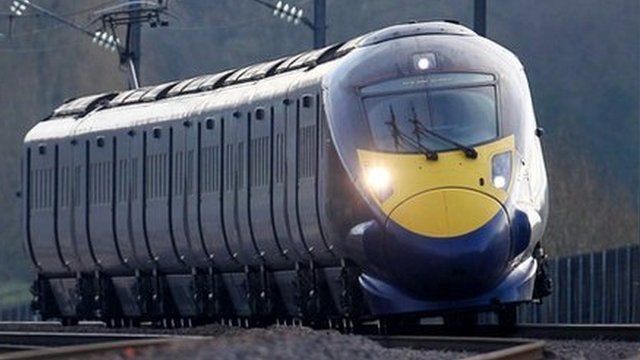 Video
Officials defend HS2 Toton choice
The director in charge of the HS2 high-speed rail project has explained why Toton Sidings was chosen as the East Midlands' hub.
The HS2 route will link London with Birmingham, where it will split to head north to Leeds and Manchester.
Ian Jordan said Nottingham, Leicester and Derby were considered but Toton was found to be the best solution for the East Midlands.
Speeds of up to 250mph on HS2 will reduce a Birmingham to Leeds journey from two hours to 57 minutes, while phase one will cut London-Birmingham travel to 49 minutes, from the current one hour and 24 minutes.
Construction on the Y-shaped extension could start in the middle of the next decade, with the line open by 2032-33.