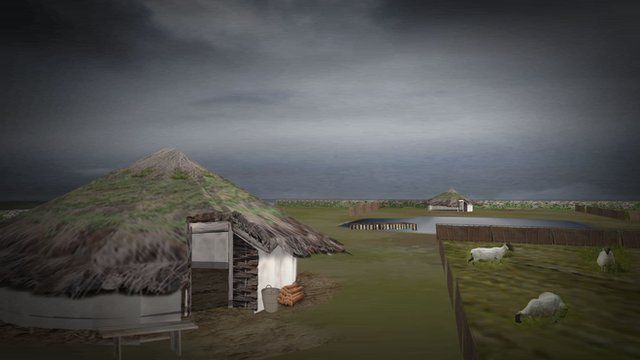 Video
Norfolk Broads: Bronze Age world revealed from the air
Historians are questioning the dating of hundreds of archaeological sites in the Norfolk Broads following new evidence that Bronze Age families lived and grazed animals in the area.
The Broads present a challenge to archaeologists because much of the landscape is either flooded or intensively farmed so most traces of settlement have been lost.
Aerial evidence has revealed a well developed Bronze Age settlement at Ormesby St Michael, near Great Yarmouth, Norfolk.
Aerial archaeologist Ben Robinson talks to Nick Gilmour from the Ormesby St Michael excavation team at Flag Fen, a reconstruction of a similar Bronze Age settlement.
He says recent finds reveal the beginning of the mass altering of the landscape which throws into question the age of other nearby settlements that were previously thought to be much more recent.
The Flying Archaeologist - The Broads is broadcast on Friday, 19 April at 19:30 BST on BBC One East. The full series will be shown nationwide from Wednesday, 1 May at 20:30 BST on BBC Four.