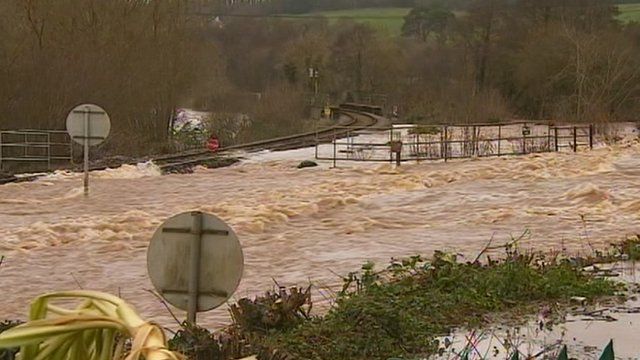 Video
Network Rail payout is £12.5m after South West floods
Network Rail has paid more than £12m in compensation to train and freight operators following flood damage to its lines at the end of last year.
The mainline near Exeter was closed for 11 days in November and December.
Network Rail said the amount reflected the "significant disruption" caused.
The company is also facing a compensation claim from the Cowley Bridge Inn, which is next to the railway line near Exeter and was flooded.
Inn manager Peter Lavers-Mason said plastic dams or booms, used by Network Rail in a bid to protect signalling, caused the pub to flood by an extra 6-8in (15-20cm).
Network Rail said it has a well established procedure in place for dealing with claims against the firm which are dealt with by its insurers.
BBC Spotlight's Chris Ellis reports.