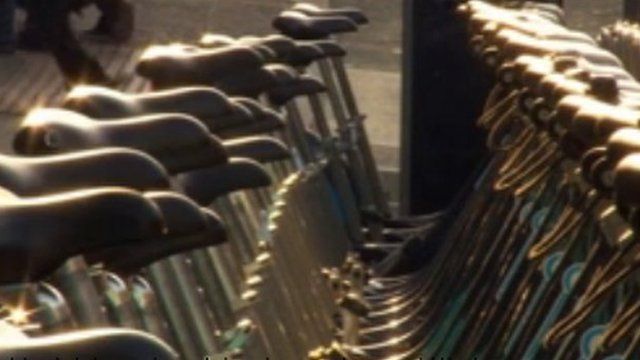 Video
London's bicycle hire scheme sees 20% fall in use
Mayor of London Boris Johnson has been urged to renegotiate the sponsorship of the Barclays Cycle Hire scheme after 20% fewer bikes were taken out between March and May compared to last year.
A fall in popularity currently means that sponsors pay less and taxpayers contribute more.
In response, Garrett Emmerson from Transport for London said: "We're continuing to look at operational costs, we're continuing to look at ways of increasing performance and making sure that we give both best value possible to users of Barclays cycle hire but also to the taxpayer in terms of funding it."
BBC London's political editor Tim Donovan spoke to Labour MP for Harrow West, Gareth Thomas and writer Simon Jenkins.