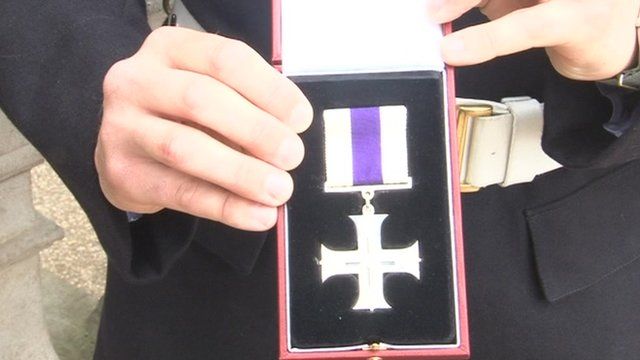 Video
Queen honours courage of five Royal Anglians
A Military Cross was among five medals presented by the Queen to members of the Royal Anglian Regiment.
L/Cpl Lawrence Kayser, from Woodton, in Norfolk, was awarded the medal for great courage in the face of the enemy after saving his platoon from an attack by Taliban fighters in Afghanistan.
Emma Guy, widow of Cpl Alex Guy, from St Neots, in Cambridgeshire, who was killed last June while trying to rescue an injured Afghan soldier, received a Military Cross, posthumously.
The Royal Anglian Regiment serves as the county regiment for Bedfordshire, Cambridgeshire, Essex, Hertfordshire, Lincolnshire, Leicestershire, Northamptonshire, Norfolk, Rutland and Suffolk.